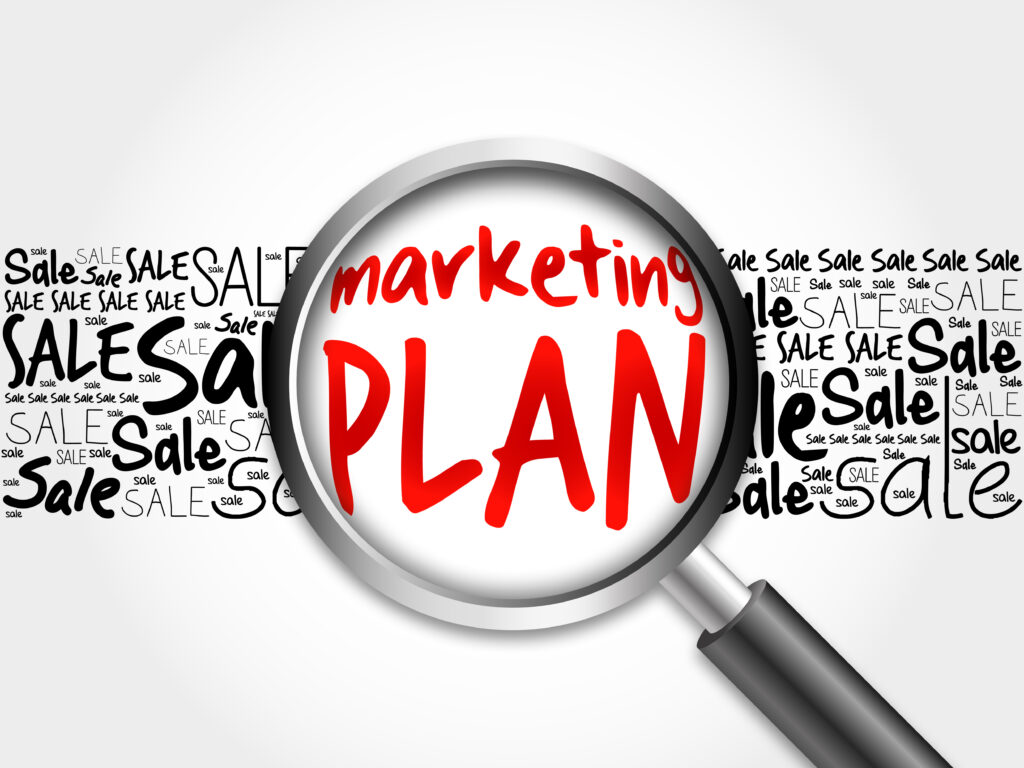 Creating a strategic marketing plan is more than just writing out a few bullet points about what you want to achieve over the next several weeks.
A marketing strategy guides marketing efforts with the aim of specific outcomes.  The ultimate function is to focus your objectives and campaigns and keep these efforts aligned with wider company goals.
There are 5 major components of a Marketing Strategy:
1. Target Audience
It is important to develop an ideal customer profile or buyer persona.  Concentrate your marketing and advertising efforts on specific, niche groups of people.
The Target Audience can be segmented by:
Demographic (age, gender, income, marital status, etc.)
Geographic (location, language, etc.)
Psychographic (values, likes, lifestyle, opinions, etc.)
Behavioral (actions made within a website, an app, or a store).
2.Goals & Objectives
A goal is a broad something you want to achieve in the long term.  An objective is more specific and involves the action to be taken to achieve the overall goal.
The key thing is to ensure our goals and objectives are S-M-A-R-T:
Specific
Measurable
Achievable
Realistic
Time-bound
3.Competitor Analysis
This is a process where you research businesses like yours.  Analyze their products, sales, marketing strategies, social media presence, etc.  Get a clear idea of where you sit in the marketplace.  This will make it easier for you to identify potential opportunities for our business to grow and establish benchmarks.
It is also important to understand what qualities make your brand different and why prospects choose you over other options. This provides your unique selling proposition.   
4. Content Creation
Personal and unique content creation shows your target audience that you are knowledgeable, and trustworthy, and can bring them the value they are searching for.
Content is more than just a slogan or promotional article.  It is a business strategy that functions to:
Project thought leadership
Build an audience
Convert prospects to customers
Retain customers
5. Measurement
If you don't measure the results of your advertising and marketing efforts, how do you know if you are hitting your targets?
Take things into account like:
Marketing Qualified Leads. How many are you receiving in a week/month? How many of them convert?
Website Traffic. What pages do they visit?  How long do they stay on the site?
Social Media. Are you gaining followers?  Do your social posts receive good engagement?
Email. Analyze your click-through rate, conversions, and call-to-action.
Advertisements. Are you generating leads from your paid ads?
Search. Is your rank in online search on page one?  Is it improving?
Can we help your business develop a Marketing Strategy for 2023?
It's not too late to get started.  Contact us today!